HOW TO APPLY
Captivate the room in the wink of an eye! Just apply a thin line of lash glue along the base of the false lashes. Let the glue set for 30 seconds or until tacky. Position the lash close to the base of your natural lashes & gently press down from the outer corner inwards. To remove, gently peel off from outer to inner corner of your eyelid. No miracles needed!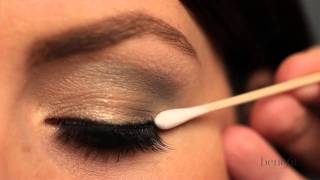 Q:
does it come with a glue?
A:
The glue is sold seperately.
---
Back To Top