total moisture facial cream
hydra-concentrated facial cream with tri-radiance complex
$54.00
TRY IT ON!
TRY IT ON!
WHY WE LOVE IT
Good-bye dry skin, hello hydration!
This facial cream provides concentrated hydration for a radiantly refreshed complexion. Our exclusive tri-radiance complex helps develop the skin's water reserves and reinforces the moisture barrier. Contains mango butter, a natural plant-based emollient known to provide moisture.
Immediate moisture
Long-lasting
For normal to dry skin
100% said skin was intensely quenched*
*Results observed in a consumer panel survey
DETAILS
Ingredients
AQUA (WATER), DICAPRYLYL CARBONATE, HYDROGENATED LANOLIN, SQUALANE, GLYCERIN, METHYL TRIMETHICONE, GLYCERYL STEARATE, STEARYL ALCOHOL, PEG-8, PENTYLENE GLYCOL, CAPRYLIC/CAPRIC/SUCCINIC TRIGLYCERIDE, CETETH-20, ETHYLHEXYL PALMITATE, DIMETHICONE, BETAINE, DECYLOXAZOLIDINONE, PHENOXYETHANOL, CETYL ALCOHOL, PALMITIC ACID, STEARIC ACID, PARFUM (FRAGRANCE), STEARETH-25, MANGIFERA INDICA (MANGO) SEED BUTTER, STEARETH-21, TETRASODIUM EDTA, TOCOPHERYL ACETATE, CARBOMER, XYLITYLGLUCOSIDE, SORBITOL, LINALOOL, ANHYDROXYLITOL, SODIUM HYDROXIDE, ALGIN, XYLITOL, HEXYL CINNAMAL, LIMONENE, POLYVINYL ALCOHOL, CELLULOSE GUM, TOCOPHEROL, BHT. N 09209/A
Please read the ingredient list on the packaging of your product to be sure that the ingredients are appropriate for your personal use.
HOW TO APPLY
Give your skin what it thirsts.
Bring on the bubbles...suds up that complexion for a clean slate prior to moisturizing. Gently apply the cream to face, neck & décolleté. If your complexion requests another round, let 'er sip...especially during dry winter months or fresh outta the shower.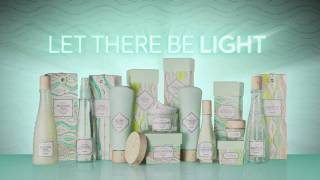 Beauty Tip:
Start with moisture prep toning lotion for A+ absorption.
Average Rating
4.66
5

(106)

4

(12)

3

(2)

2

(5)

1

(3)
---
Mar 3, 2018
Well...
The packing is SO BEAUTIFUL I'm in love, but sadly it's breaking me out. The formula contains BHT, wich is really bad for skin. I wish I had know this before, because it's was a little bit expensive for me (sorry if my english is bad)
---
Nov 12, 2017
One Product Does All
Love that it's:
"suitable for every & any skin type"
I have every skin complaint under the sun: acne, eczema, rosoacea, I could go on. I never thought I'd find something that would help with every single problem I have and yet here it is. This moistuiser seems to even out my skintone and make me less red, my dry skin is non-existent even in winter and while it's not going to cure my acne, it helps the scars to heal faster and my skin and texture look healthier overall so my spots are less noticeable. I cannot rate this highly enough, I am in love with Total Moisture!
---
Sep 14, 2017
Love love love this ❤️
I'll never ever go back to any other moisturiser I tried this as a sample at first then bought the pot, if you can see past the expense side of it you won't regret it keeps my skin sooo soft and smells fab I'll never stop using this and a little goes a long way
---
Sep 11, 2017
Great for Nighttime Routine
Love that it's:
"ordor is not overpowering"
This is surprisingly not what I expected. It does moisturizes the skin very well but you do have to apply generously which was the down side. I wouldn't use it for daytime since you do have to use a lot of it to be able to cover the face but like I said it's great for nighttime.
---
Jul 17, 2017
MOIST MOIST BABY ~
I've used this for so long but the price tag has never made me happy so I kept trying different ones and my skin never looked right under the makeup and whenever I'd use this I justified it as oh it's just a good skin day or so on and I really have to give credit to where it's due. It wasn't just a good skin day it's this moisturizer. You won't be disappointed
---
Jul 16, 2017
Love at first swipe!
Love that it's:
"Hydrating, Long-lasting, Smooth"
I've tried and tested an array of moisturisers but none have come close to this. I remembered the first time I tried it at a slumber party and when I woke up the second day, my skin feels absolutely soft, supple and smooth, even in air conditioned rooms! My skin did not feel thirsty, itchy or dry like how it did before, and I adore the delicately gentle scent of the product. It's highly effective in protecting my moisture barrier and I would never get any other moisturiser to hydrate my skin. Why? Because I think I've found the one! ;)
---
Mar 25, 2017
Perfect for you dry & oily gals
Love that it's:
"OIL FREE"
I have dryness on the tip of my nose and on my forehead. Although I am oily on the sides of my nose. It is hard for me to find moisturizers that fix both problems and doesn't make my face greasy. This moisturizer is oil free and it works out perfectly for me. You do have to use it consistently for it to work, I apply it every night before bed time and I have noticed a huge (positive) difference! Make sure you wait 10 minutes for it to dry, it is a moisturizer so it is supposed to feel wet at first (it is not oily I promise), just be patient and let it sink in to your skin.
---
Mar 20, 2017
At last my search is over!
Haybelle
Location:
Chislehurst, UK
Love that it's:
"Super soft and so moisturising"
Over the years I have tried every moisturiser I could get my hands on. From inexpensive, to silly expensive, and I have been disappointed with every one. After reading reviews for skin care for dry skin I noticed that Benefit's Hello Flawless foundation was recommended so I bought some. After being highly delighted with that I thought I'd give this moisturiser a go, and WOW!!! I have never felt anything so gorgeous, and so soft! My skin feels amazing. It is so moisturising and feels fabulous on my skin. I use this, follow with Porefessional primer and Hello Flawless foundation, there is no 'roll' or bits coming off and my skin looks as great as it possibly can. I am a real Benefit convert! I only wish I had tried it earlier!
---
Feb 26, 2017
Cleared skin!
Love that it's:
"Not greasy"
Okay I am not kidding when I tell you that this product alone cleared my skin... crazy. I don't have acne, however, when I get the occasional pimple, I always go crazy on my face and pick at every microscopic blemish I could find. I also never wash my face because I'm super bad with sticking to routines. That said, I needed something to brighten up my complexion and clear some of the scabs and scars on my face. This product was recommended to me by two of my friends who also had the same results as I did. I really think you should invest in this product if you're like me and need a simple, one-step skincare regimen.
---
Feb 23, 2017
HOLY GRAIL!!
Love that it's:
"Super moisturising. Smells lovely."
I have really dry skin and did have a lot of blemishes and spots until I started using this. I haven't used a moisturiser that has made me say WOW other than this. I don't know what I would do if I ran out of this product. I've already purchased a backup. I just love it.
---
Jan 26, 2017
Love it!
Love that it's:
"Smells amazing, Fresh, hydrating"
I absolutely love this stuff! I've never used a moisturiser that has been so hydrating for my skin. I use this after using foamingly clean facial wash and find that it has really cleared up my skin! Bonus is that it smells AMAZING.
---
Jan 1, 2017
AMAZING
Love that it's:
"Super Moisturizing"
I have dry and somewhat oily skin and finding a moisturizer has always been difficult for me. Either they have oil in them, or just really don't moisturize like I would want a good moisturizer to work. I'm relatively new to Benefit Cosmetics, but I absolutely love all of the products that I've used so far. I was a bit iffy on trying this product, due to the price, but now that I have, I AM IN LOVE. I've never had a moisturizer that has worked so well with my face. My skin gets so dry and flaky that it seems like nothing can help, but this stuff does wonders! I HIGHLY recommend!!!!!
---
Oct 26, 2016
The smell gets me every time!
Love that it's:
"a quality product, reasonably priced"
I love everything about this facial cream. The smell alone just puts me in a great mood. I have a small mountain of the free sample creams because I don't want to dig into my big jar! It looks so pretty untouched :) I love the sturdy feel of the packaging (just like Apple products), along with safety seals to ensure quality control.
---
Jun 7, 2016
Soooo moisturizing!
Love that it's:
"Scent is so good I wish it was perfume"
I got this in a Benefit 'b-right!' minis kit and this is a great moisturizure. It's particularly good for night, as it is very rich and gives your morning skin a plump, dewy look.
---
Jun 3, 2016
Amazing!
Love that it's:
"great for dry skin!"
Love this moisturiser. Best one I've come across, incredible for dry skin the most moisturising cream I have found so far and my skin hasn't felt dry since!
---
Apr 5, 2016
I cannot recommend this product enough
I have suffered with extremely dry skin for a few months now for the first time ever, having before had very oily skin. I have tried so many moisturisers and eczema creams specific for my dry skin however none of them compare to this moisturiser by benefit. It has saved my skin from the peeling and painfully dry skin it was and has transformed it. I have repeatedly recommended it to my friends and am amazed at how it is better than my prescribed eczema cream!
---
Apr 3, 2016
Incredibly hydrating
Spent all of last winter looking for something that could hydrate my skin (gets very dry in the winter). Went through so many products, then thought I'd give this a try, and it was just perfect. Incredibly hydrating. Worked all day, and my face felt more plump and healthy. A little pricy, but I thought it was worth it after spending less money on less-effective products. I've read reviews saying that it's "too oily!" but I suspect that those who have normal to oily skin said this... If this is your skin type, this product might be too much for you. And it will be in the summer for me.
---
Feb 21, 2016
Perfect
All around perfect, i have recently added it to my everyday routine and am loving it so far. It also goes well with the hello flawless foundation to achieve a flawless light coverage look
---
Feb 10, 2016
Amazing Results!
Love that it's:
"Thick/moisturizing yet lightweight!"
I have very fickle, sensitive skin. It becomes very oily in my T zone, yet in the winter my skin becomes very dry and flaky. I have tried countless moisturizers to try and fix this and nothing worked, until my mom recommended this product. It is amazing, it instantly quenched and repaired my dry and flaky skin. It is very thick, but surprisingly light when applied! Even better, it keeps my skin moisturized even after I apply my makeup, unlike others that would make my peeling skin look very obvious. As for my oily skin, it has improved, after moisturizing I use the Porefessional then apply my makeup and I'm ready to go! I definitely recommend this product!
---
Jan 29, 2016
Love how it moisture my skin
Love that it's:
"momomoist!"
I have a combination skin. I been looking for a perfect moisturizer for sooo long. Most of it either will make my face itchy or make my face to oily except for the current one I'm using, Estee Lauder. But bought this Benefit Total Moisture Facial in a travel size when I was in London to give it a try. My, my it was awesome! Gonna get the full size. And I even recommend it to my sister who which also loved it!
---
Jan 27, 2016
Outstanding results
I suffer with extremely dry skin, but I've been using this for under a week and already it's turned my skin from dry with rough patches to silky n smooth skin! AMAZING!!!
---
Oct 29, 2015
Great!
I have very dry skin and I breakout very easily. I have been looking for a moisturizer that would work for me for a long time. Either it wouldn't be moisturizing enough, or it would make me breakout. I got this in a sample size and I now plan on buying the full size because I love it!
---
Oct 4, 2015
This stuff is amazing!
Porcelain
Location:
Lexington, SC, USA
I have used everything including very high end skincare lines. I have combo skin with occasional breakouts. This is the best my skin has looked in years. I got the kit with the smaller sizes free with my makeup purchase and I'm sold!! This stuff is worth every penny!
---
Sep 29, 2015
Very good!
Jobie28
Location:
Bristol, City of Bristol, UK
Love that it's:
"smells gorgeous, isn't greasy, so smooth"
This is much better than I imagined it would be. I decided to make the move from the moisturiser in a bottle because its ridiculous design flaws but was concerned that this thicker cream would be greasy for a day cream, but I have been pleasantly surprised at how good it is and definitely not too thick for a day cream! Phew! It smells divine, you can get it all out of the tub and it is beautiful on your skin. Hurrah!
---
Aug 20, 2015
Best moisturizer ever!
I cannot say enough good things about this product. After years of switching back and forth between moisturizers that never did the trick, a sales associate at Ulta sold me on this one and it is to die for! It smells heavenly, soaks right into the skin with no oily residue, and lasts all day (and night). Perfect for my combination skin.
---
Jun 22, 2015
The Best Moisturizer although pricey..
Love that it's:
"it actually works!, rich, creamy, little can do a lot, last a very long time"
I'm a dark skinned African American woman and I have always suffered from Sebaceous Dermatitis for most of my life with Dry-Combination skin. This moisturizer is TOP DOG for me ; It keeps my face moisturized, smooth, soft to the touch all day long..NO NEED TO RE-APPLY 98% of the time (unless i have a minor flare up) However, DO NOT use too much of this (unless you truly has VERY DRY skin) because it will make your face oily; a little goes a VERY VERY long way thus the product can last you a VERY long time! Since it is now summer, I use it only at nighttime after I wash my face and it keeps my face moisturized a hydrated all through the night and the next day...sometimes for couple of days without cleansing my face. This is a FANTASTIC and a MUST BUY moisturizer if you are looking for "TOTAL MOISTURE" all day and night.
---
Jun 20, 2015
is way too heavy
Emmy46
Location:
Petaluma, CA, USA
I've heard great things, but for me not so much. I have dry skin so I thought it would become my holy grail, that was not the case. It was really heavy and no matter how little i put on my face it just sat there. I also noticed that while using this my foundation just kind of slid off and didn't stay matte. Its probably a great product for some people but definitely a product I won't purchase again.
---
Jun 12, 2015
Gorgeous and long lasting
icmanda
Location:
Sydney NSW, Australia
I received a free gift of mixed skin care. I have since purchased a full size of this moisturizer. Look, different things for different people. This product smells gorgeous, is moisturising without having an oily after shine and lasts ages. My mini sample lasted 4 weeks and I used it every day.
---
Jun 9, 2015
Love, love, love!
Bethany20
Location:
Plymouth, England
I love this moisturiser! I find i only need a small amount as it spreads nicely. It doesn't leave my skin greasy but keeps it moisturised all day. I've always had bad skin and tend to get eczema on my face but this moisturiser has made it so smooth and easy to apply make up to. I really think it's helped my skin too, after i've taken my make up off or woken up in the morning it's still soft and not rough and covered in blemishes like it usually is. Amazing purchase
---
Jun 1, 2015
Broke me out
I heard nothing but great things about this moisturizer from my local Ulta associates (whom I trust very much). I got a smaller size and a few samples as birthday gifts and gave it a shot, thinking it would be my new holy grail. The exact opposite, though. This product broke my skin out. My skin is not one to respond that way to products, I typically only break out around my monthly. I don't know what it was about this product that did it, but it surely did not work for me.
---
Apr 13, 2015
My Fave Lotion
beautifulsol306
Location:
Philadelphia, PA
Love that it's:
"love, hydrated, relieves dryness, fantastic, pleasant"
This lotion is fantastic at night or in the morning! Relieves dryness, makes my skin feel hydrated, and the smell is very pleasant. The only facial lotion I use!
---
Apr 13, 2015
Holy Grail
Love that it's:
"matte, Smooth, Fresh"
I have finally found something that is very moisturizing, goes a long way, and not oily. I love this moisturizer. I get a lot of compliments to my skin and always mention that I use this. I tried it out when I got the radiance skin care sample set for Christmas and have been saved up to buy the big version. Very pricey, but definitely worth every penny!
---
Mar 21, 2015
Awesome!!
Alva
Location:
Stockholm, Sweden
I think this product is amazing! Pretty expensive, but totally worth it. It smells so good and makes my skin soft.
---
Mar 21, 2015
In love
Jami
Location:
Central Oregon Coast
Love that it's:
"magical, smells fab, soothes, Light Weight"
I love this stuff! I use it morning and night. Not only does it make my skin super soft, it also smells AMAZING!! I have combination skin and this moisturizer is my happy medium. It doesn't make my skin oily nor does it worsen breakouts, but it does soothe my skin. I would recommend this to everyone with all skin types.
---
Mar 7, 2015
Best moisturiser.
Love that it's:
"smells nice too."
I suffer from psoriasis so the skin on my face is very dry, this is brilliant for me no dry patches to be seen.
---
Feb 28, 2015
Amazing!
Kiesha
Location:
Brisbane QLD, Australia
I've been using this every morning for the past month and it's worked for me so well. My skin can get dry at times and this just boosts everything back up again and my face feels hydrated and amazing. 10/10, definitely recommend!
---
Jan 21, 2015
Great morning starter!
Sweetpea10
Location:
Ridgefield, WA 98642, USA
Absolutely fabulous! I do not have any particular skin issues but could not resist the wonderful smell and silky smooth skin after using this product! I even use it on my hands. I can't imagine anyone stating that it is greasy. It is nothing of the sort. Absorbs quickly and does NOT leave any greasy feeling. Perhaps some skin has such extreme issues that no cream will absorb properly. Can't say enough positive about this cream. Do not hesitate to at least give it a try with a sample. That's how I started..... ;-)
---
Oct 3, 2014
Just get it immediately!
I felt a huge different when I tried this product this morning after using "ultra radiance facial re-hydrating mist"! My skin was so sooooooooofttttt and I felt fresh and awesome! This is a must-have product! GO FOR IT GIRLS :)
---
Jul 26, 2014
Great for the cooler months
Eleni69
Location:
Sydney NSW, Australia
Love that it's:
"hydrating, radiant"
This facial cream is great for my skin in winter. It is very hydrating and is easily absorbed into my skin. Find it a bit too heavy though in the warmer weather.
---
Jul 2, 2014
Super hydrating!
Love that it's:
"moisture, soft, amazing"
I actually bought this for my Mum as she suffers from an under active thyroid meaning one of the side effects is sever dry skin. She has pretty much tried every face cream under the sun and none of them come close to how well this one works! She no longer suffers with dry skin and says the moister stays for about 24hrs! If you are looking for a super hydrating cream, this is the one :)
---
Jun 15, 2014
Love It!
I have dry and extremely sensitive skin but this product loves me. I have used other products for the "youthful" "anti-aging" agents thinking that I would be "okay" but I usually tend to break out in a rash. Three times I have tried other products after this one and after I have a break-out, this product is the only one to soothe my skin.
---
Jun 3, 2014
LOVEEEE!!!
I LIVE IN MICHIGAN WHERE THE WINTERS ARE REALLY REALLY HARSH! I WENT TO MACYS AND PRACTICALLY TRIED ALL THE MOISTURIZERS THEY HAD ONE DAY, ONE HAD A WEIRD SMELL, THE OTHER LEFT A WEIRD FILM ON FACE, SOME IRRITATED MY SKIN EXCEPT THIS!! OUT OF ALL THE COUNTERS I TRIED NOTHING FIT MY FACE LIKE THIS CREAM, THE JAR LASTED ME ABOUT 2-3 MONTHS AND I JUST RESTOCKED ON IT FOR THE SUMMER, THERE IS NO SMELL OR WEIRD FILM ON YOUR FACE. MY FACE CRAVES THIS STUFF IF I DONT HAVE IT ON. WORKS FOR ME ALOT OF PEOPLE TOLD ME I WAS OVER PAYING FOR NOTHING BUT I BEG TO DIFFER THIS STUFF IS GREAT!
---
May 17, 2014
Love it!
I've used different moistures before but this one has been the best! As others made my skin really dry but this one made my skin feel smooth and refresh and I just love it.
---
Apr 6, 2014
Love it!!
This moisturiser is the real deal!! It smells amazing and soaks right in leaving skin feeling perfect! It works really well as a primer too!! Love it!!
---
Mar 23, 2014
Great for sensitive skin
Anne543
Location:
Rapid City, SD, USA
Love that it's:
"moisture, sensitive skin, acne"
Nothing...and I mean NOTHING has helped with my acne. Everything I've tried in the past has burned my skin. I bought a trial size of the Benefit skin care line and LOVED it! My skin was soft and clear within a week. As a young professional working with kids, it was very important for me to treat my acne and I'm so appreciative for a great product like the total moisture cream. Thank you from the bottom of my heart, Benefit! You're amazing (as always)
---
Mar 13, 2014
Love for the harsh winter winds!
This moisturizer is a wonder at combating the dryness of delicate skin during the winter! It's heavy + thick, so I prefer to use at night before bed or on a "light makeup" day, but oddly enough, it isn't too much for the face. Love this miracle working moisturizer!
---
Mar 7, 2014
absolutly amazing.
amelia91
Location:
Portland, ME, USA
Love that it's:
"creamy, cost efficient, not greasy, easily absobed"
I am in love with this moisturizer! I have combination skin that is very flaky in patches and gets oily throughout the day, and I get the occasional acne. The flakes are a nightmare for foundation, or any pigmented product I attempt to put on my face. I use this, let it soak in for a minute, then dab on a tiny bit of porefessional, and the combination has been nearly life changing! The lotion is thick and super creamy, and as others have said it smells amazing. It soaks in quickly and I never feel as if I have places that didn't get enough moisture. The price may be off putting, but I can assure you it's worth it, as I have been using the little paper free sample packet for about ten days now, I have another packet to use up after, then a deluxe size jar, and after that I will most certainly be buying the full size, or maybe even just another deluxe size seeing as it will probably last me two months or so! Also, I'm in love with the jar. Seeing as I have a little bit of everything, skin type wise, I would recommend this to any and everyone :)
---
Feb 6, 2014
Great for Dry Areas/Winter Months
katiekat
Location:
Newport News, VA, USA
Love that it's:
"fragrance-free, thick and creamy, very hydrating"
I've had a deluxe sample of this cream for about two months now and I mostly use it when my skin is peeling and flaking during the day or morning before I rush off to class. When I look in the mirror after class, the flakes are gone! My favorite part about this is that it's very thick and you don't need to use a lot. My suggestion, when trying it for the first time, is to gently dab a little bit on one spot of your face where you need moisture and make sure you apply it evenly (if you become oily you might have over applied). I have dry skin mainly on my cheeks and this helps a LOT. This also does not irritate my sometimes-sensitive skin. Love it! Will be ordering a full size and it will last me ages because I am not even done with my sample container after two months! :)
---
Jan 29, 2014
Oil slick on my face
SazGaz
Location:
Chapel Hill, NC, USA
This is terrible. It is oily and greasy. It doesn't absorb into the skin, it just sits on top and as a result all my make up slides off. My skin is now really spotty and dry because it is just not absorbent at all. AVOID AVOID!
---
Jan 28, 2014
The perfect Balance
Jthogo
Location:
Sydney NSW, Australia
I can occasionally get oily skin in summer and dry skin in winter. This moisturiser is beautifully creamy without being oily so it hydrates my skin perfectly all through the year.
---
Jan 7, 2014
Love this product!
I love this product. It smells so good! And it is very hydrating and makes my skin feel so smooth. I wish I could replace my current moisturiser with this one, but I just don't want to spend so much on a moisturiser so thats a bummer. But would love to receive more samples of this in my next order =)
---
Dec 15, 2013
amazing amazing amazing !!!!!!!
benebabe3
Location:
Charlotte, NC, USA
i have clogged pores and love this product within the first 3 days i love this product it makes my skin baby soft. This product isalso great for young skin.
---
Dec 5, 2013
Great for my oily skin!
TheMrsD
Location:
San Antonio, TX USA
Love that it's:
"creamy, has a nice smell, non oily"
I got this moisturizer after I tried it out from a friend who gave me a little sample, and my goodness I love it! I have oily skin and have tried other moisturizers but I would end up greasy within a few hours or in the morning I would be greasy also. But since trying and buying this cream my skin has been soft, smooth, and most importantly to me my face has not been greasy! even when I use it overnight my skin is nice and soft and not greasy. The smell is also great has a nice clean/fresh scent to it. Out of all my benefit purchases this cream is by far my favorite.
---
Nov 25, 2013
Perfect!
Love that it's:
"perfect"
I have sensitive dry skin and usually use the 'Simple' brand. I purchased lots of new makeup from Benefit and had a free sample of this moisturizer. Wow...!! I was in love as soon as i put it on, a little bit goes a long way, my skin felt moisturized all day and it also acted as a great primer for my foundation. I had compliments from my friends about how great my skin looked, they even said 'i wish i could wear as little makeup as that and still look good'. I don't usually leave reviews for products, but felt like i had to for this, deffo recommend to anyone with sensitive dry skin. I have now bought it after receiving the sample, a little pricey but i know that it will last me a long time!
---
Nov 3, 2013
Perfect Overnight
Rachel35
Location:
Fort Worth, TX, USA
Another great moisturizer from Benefit. My skin is dry for the most part. This cream works very well overnight after cleansing and exfoliating. It is very smooth, smells wonderful, and generally feels wonderful on my skin. When I wake up in the morning my skin doesn't feel greasy like I have experienced with other brands. Definitely a keeper!
---
Sep 16, 2013
AMAZING
marg48
Location:
Sydney NSW, Australia
Most amazing moisture ever!!!! Makes my skin feel the best and just the way I want it to under makeup or at night. I worry when I get near the bottom of the jar that I don't have a new one in the cupboard so I have one being used and another on hand always.
---
Aug 11, 2013
Great moisturizer
Very hydrating, smells great and only need a small amount to do the job so will last a very long time! Great value for money.
---
Jun 23, 2013
Bye bye dry!
leesy88
Location:
Sydney NSW, Australia
I suffer from extremely dry, flaky skin on my forehead and cheeks through winter, and finding a good moisturiser can be difficult. I have been using the Total Moisture facial cream for three days (in conjunction with the Benefit skincare range) and my dryness has disappeared! Completely! I'm chuffed :)
---
May 9, 2013
LOVE
Love that it's:
"rich, creamy, smell, texture"
Had mine last winter and completely used it up! I have very dry skin in the winter that likes to flake so I need something that will combat the dryness. This is that product! I not only love the way it makes my skin stop flaking, allowing me to actually wear make-up, but also the smell. This product is amazing for winter and even spring and summer when my face needs a little love around the forehead and nose before make up application to avoid flaking throughout the day. Definitely worth the money!!!
---
Apr 30, 2013
That moisturizing extra my skin needs
Love that it's:
"Smooth, just very little goes a very long way"
Even though Triple Performing works for my skin type just fine, one day one of the girls suggested I use Total Moisture, since I have very sensitive skin which can be dehydrated sometimes. Since then, I use Triple Performing in the mornings and leave Total Moisture as a night moisturizer. Just a little chickpea of moisturizer suffices to keep the moisture on my skin, since its texture is denser than Triple Performing's.
---
Apr 14, 2013
My new Holy Grail product!
Love that it's:
"brightening, hydrating, Smooth, rich, a little goes a long way, holy grail, non-greasy, fabulous"
Oh my! I don't know why it took me so long to eventually try out all the lovely Benefit skincare range, but I'm so glad I finally did! I've been saving up the little free samples of total moisture facial cream for some time now and finally got around to using them all up over the past two weeks. And now I most definitely cannot go back to being without it! This cream is, quite simply, amazing. Before using this I had very dull, dry 'lizard-like' skin. But now I have beautifully smooth, even-toned, glowing skin. It has honestly never looked this good and people keep asking me what products I'm using because the change is that dramatic. Truly cannot recommend this cream enough for dry skin. It sinks in well and doesn't leave behind that greasy film some other heavy duty creams leave. I also have sensitive skin that reacts quite badly to a lot of other products out there so this truly has been a godsend for me. Used in conjunction with Benefit's eye cream I feel like I have completely new skin! The price tag might seem quite steep for a moisturiser, but it really is worth every penny and a tiny dab goes a long way. So if you're a dry skinned lady like me and you're thinking about buying it, just do it! I promise you'll never look back. Please Benefit, never ever discontinue this!
---
Apr 14, 2013
my ABSOLUTE favorite!
Love that it's:
"loves it!"
Every other moisturizer I have tried is either greasy and/or makes my face break out. I will use this FOREVER. Please never stop making this. A little bit goes a long way so it lasts a long time, it smells so good,fresh and clean, I use it after my showers at night and in the morning before I apply my makeup. My face has never felt so soft. My husband tells me all the time now how soft my face it and I KNOW it's from Total Moisture.
---
Mar 27, 2013
A must-have !
Aurore56
Location:
Westchester, IL, USA
I have really dry skin and let me tell you that this cream is a life saver, I don't know how I lived without it, I tried it for the first time today and it's just amazing, a REAL moisturizer! So ladies for those for you who are hesitant like I was because it's a little bit pricey don't be, it is totally worth it.
---
Mar 17, 2013
AMAZING!
Love that it's:
"hyrdrating"
I tried the tester last night that i had been given a while ago and it was amazing, it rubbed in really nicely! sometimes i feel moisterisers make your face feel really greesy but this one definetly didnt and because the tester gave you quite a bit i put a lot on and it still rubbed in and made my face feel really hidrated! When i woke up this morning my face was very smooth and my makeup went on nicely, I would reccoment this to anyone and im definetly going to purchase this product. Hope this helped:)
---
Mar 17, 2013
Holy Grail Moisturizer!
Liss99
Location:
Brighton, The City of Brighton and...
Love that it's:
"so moisturizing"
Oh my word, I bought this product very recently after suddenly getting very bad skin problems, my cheeks and forehead were so dry and flaky that I couldn't wear any makeup over it at all, it looked terrible and felt terrible! I had been previously using Clinique Dramatically Different Moisturizing Lotion but it wasn't helping one bit! So after reading fab reviews of the Total Moisture Facial Cream, I thought what the heck, I may as well try it out, and let me tell you, I was in no way disappointed! The difference in my skin was almost instantaneous! My whole face was glowing after one day of using the product! And the packaging is so fab, it comes in a very cute, posh box (perfect for a gift!) and although the glass jar is quite unpractical for travelling, I think it makes the product look its worth! Its not very cheap but its definitely worth it and is cheaper than other high end brand names that have not done a thing for me! The only one down point I have is that because it comes in a jar it is easy to over do it which caused me a few breakouts but after I got comfortable with how much to use and cleared up my spots it was all fine! I cannot recommend this product more! Very happy customer!
---
Mar 15, 2013
good lotions
Love that it's:
"alternative"
Take a look here,may be it helps,there are many good lotions for your face and at a very low price,i speak from my experience,i have tried for a month different solution but no chance,Finaly one day in a forum told me that there was a their site that was a merchant of skin lotions. Hope it helps Source(s): http://www.goodlotions.com
---
Mar 6, 2013
The BEST Moisturizer
This facial cream is THE BEST. I have used other big name products, but the Benefit brand, really does the trick. I have dry skin, and live in an area of snow in the winter. This is thick, smells good, and really adds long lasting moisture. I LOVE this product.
---
Feb 28, 2013
Can moisturize the driest skin!
Love that it's:
"Moisturizing, fresh clean smell, rich, Long Lasting"
So I had purchased the skincare set at Macy's and I love all the products in it, but ESPECIALLY this lil puppy! I normally use Clean and Clear's Dual Action Moisturizer, but it didn't really moisturize the dry spots on my skin and didn't last throughout the day. I have dryness on my cheekbones and nose to the point where it flakes at times and it really annoys me. I could never find anything that would keep it smooth and moisturized and I really didn't want to spend a lot of money on a moisturizer, but this moisturizer is SO worth the money! I absolutely love this moisturizer and it smoothed out my dry spots, kept my skin soft, gave it a healthy glow, and it smells so nice and fresh! I bought the kit 4 weeks ago and I still have a little product in it so a little seriously goes a long way when it comes to this. I am now buying the bigger one and I know that I will definitely get my moneys worth! BUY THIS PRODUCT YOU WONT REGRET IT!! --ESPECIALLY IF YOU HAVE DRY SKIN--
---
Jan 29, 2013
So Hydrating!
i love this moisturizer i think its a great cream for the winter months when my skin will need an extra pick me up, its also a great night cream for me. my skin feels so hydrated and soft after i use it. the packaging is also gorgeous as usual. Great product!
---
Jan 7, 2013
Fabulous!
I've tried so many creams for my dry skin, and the ones that work best usually have the worst smell. Not this cream. It works wonderfully, it's not greasy, and smells divine!
---
Jan 2, 2013
Perfect winter moisturizer
Monserrate
Location:
Cleveland, OH, USA
Love that it's:
"Moisturizing, dependable"
I live in Cleveland, OH and this moisturizer has managed to keep my face glowing, supple and soft under 15-20F with 14mph winds. I have normal to dry skin. Once I wash my face, it feels tight and dry, any moisturizer or serum I follow up with usually works for an hour or two before the area around my lips, nose and the middle of my forehead start drying out and consequently flaking. Other moisturizers have been either too light, or so greasy I end up breaking out. This moisturizer is the most awesome moisturizer I've ever purchased, I actually like the smell, very light flowery, fresh scent. I wash my face in the shower every night, apply moisturizer before going to bed, and before heading out in the mornings. So far I have never had the need to reapply throughout the day. I definitely recommend this product!
---
Dec 26, 2012
Total moisture is right!
Romelle
Location:
California, USA
Love that it's:
"smells so good"
Got this as a free sample and was surprised how great it is. The smell is fantastic. I have been putting it on my husband too and so far so good. I have now purchased the large jar. Thank You
---
Dec 12, 2012
Smells amazing
The nicest smelling moisturiser I have tried. Doesn't feel greasy , on the pricey side though! However it is my favourite and I will be repurchasing.
---
Dec 11, 2012
Kind of disappointed
I'd been using Dear John for a few years and just recently ran out. I knew that it had been pulled, so I had been looking to see what Benefit came up with. When I saw this product I was SO excited! Dear John was the only moisturizer that didn't cause breakouts or rashes, so I was looking forward to trying the new formulation. I've been using this product for a few days now and I'm sad to say that I have rashes all over my cheeks. Honestly, I'm not mad, just really disappointed! I wanted so badly to love this new moisturizer. I will say that I (and my husband ;) ) love the scent! So, try as I might to fall in love with it, I can't. I don't think rashes are going to be in style anytime soon. And I would say if you have sensitive skin you might want to shy away from this product.
---
Dec 8, 2012
Only good around the nose
I got this as a sample. A very big sample I must say! The smell I don't like at all. I only use it around the dry area around the nose because it does not work for the rest of my face. Not enough moisture for my skin.
---
Dec 8, 2012
This is the best moisturiser that I have ever used! I...
Love that it's:
"hydrating"
This is the best moisturiser that I have ever used! I have the driest skin ever, its really flaky all year round. This is the only moisturiser that i have used that has actually done what it is supposed to do. It is easily absorbed into the skin, even though it is a really thick consistency, but this means that I don't have to use much of it. Even though its quite expensive it lasts for ages. I only put a little bit on because it will look really really greasy if you put too much on, its sits on the skin and your skin cannot breathe. So I would put it on thinly The packaging is really fancy and cute,
---
Nov 29, 2012
This is a TRUE Moisturizer!
This moisturizer is actually absorbed by the skin and makes your skin feel and look healthy! It doesn't sit on top of your skin like other creams do (Ahem, Clinique!). The plus is that its long lasting! I got a sample with my last order, I use it almost everyday (it's been a month 1/2) and I still have! Its incredible!
---
Nov 15, 2012
INCRED
Absolutely amazing moisturiser! I used to have massive problems as soon as winter arrived and my face would feel really tight and red .. this cream is like some sort of miracle potion! Recommend it to EVERYONE!
---
Oct 30, 2012
The best face cream around!
Love that it's:
"light, hydrating, lasting, non-greasy"
I have really dry skin and didn't really find any moisturizer to suit me, many of them go on too greasy or don't work at all. However, I really love this product because all though it looks thick, it goes on nicely and you only need a little bit to cover the full face which means it lasts for ages! I originally purchased it as part of a set but have now bought the big one - definitely worth the money and it hydrates all day. The best moisturizer i have ever used!
---
Aug 14, 2012
Best moisturizer I have used
OliviaHaley
Location:
Washington, DC, USA
Love that it's:
"perfect"
I have incredibly dry, flakey skin on my face next to my nose, and I am always trying to find a moisturizer that will smooth my skin. Different product have worked, but only for a few hours, and its impossible to try to wear makeup because it will just dry out my skin again. This moisturizer, however, works wonders! It is so creamy and perfect and it smells AMAZING. Also, I applied the Oxygen Wow makeup on top of it and it looks great, don't know if thats the moisturizer, the makeup, or both. Needless to say, Benefit Cosmetics works wonders, and I would highly recomend all of their products!
---
Aug 9, 2012
I use for face,hands ,and heels
Now my skin getting better I like this. My husband also use this cream( ´ ▽ ` )ノ
---
Jul 29, 2012
Best for brightening!
Everly22
Location:
New South Wales, Australia
Love that it's:
"moisturising, brightening"
This moisturiser makes me look rested, refreshed and awake! I couldn't ask for more. My skin feels super moisturised and looks noticeably brighter. With most moisturisers I find I need to apply two coats even though my skin is very rarely 'dry'. With Total Moisture I don't. A tiny amount makes me look gorgeous - I've even stopped wearing foundation!
---
Jul 28, 2012
Best Moisturizer Ever.
dollita
Location:
Toronto, ON, Canada
Love that it's:
"soothing, Moisturizing, flawless, great value, amazing"
First off, I got a sample of this product with my online purchase, and it was so awesome I had to buy the full size. I'm VERY picky with my moisturizer, mostly because I have very dry and sensitive skin, and also because I hate putting drugstore stuff on my face. So I was iffy about trying it. It's scented, and thats usually a red flag for me since fragrance irritates my skin. Amazingly enough, it did not irritate my skin at all! It actually soothed the redness and moisturized my entire complexion after using a fingertip of product! I've been using this moisturizer for about a week now, and its absolutely brilliant. My skin is smoother than ever, no longer red and flaky, and my pores are nearly invisible. Don't hesitate to buy this product, its Benefit at its best.
---
Jul 16, 2012
AMAZING
Beebee
Location:
Winchester, Hampshire, UK
Love that it's:
"amazing"
this is the BEST moisturiser I have ever used. In the winter I get very dry flakey skin, and in the summer I have dry skin with oily patches. All year round I use this moisturiser daily without any problem. It's soothing on my sensitive skin, sorts out any dryness and doesn't make me more oily. I would advise this moisturiser to anyone and it lasts aaages. It goes perfectly with the other moisturising products. LOVE IT
---
Jun 25, 2012
For Normal to Dry Skin!
deenabella
Location:
Seattle, WA, USA
Love that it's:
"Smooth, fresh scented, Moisturizing"
Just like it says in the description, this is for people with normal to dry skin. I actually have normal to oily skin, but I thought I'd try this when I got a sample of it. First of all, it is most definitely moisturizing, no question about that! The effects are immediate and it hydrates for the whole day! If you have dry skin, I'm sure this will work lovely on you! As for me, it looks extremely oily on my face - not good. My cheeks are super shiny and there's no way I would be able to wear foundation over this. I waited a little while to see if it would matte a bit but it didn't. A disclaimer though, this isn't a review to put this product down. I am just hoping that if any normal to dry skinned ladies are on the fence about this product, that this review will help them with their decision. On a universal note though, it smells lovely!
---
Jun 13, 2012
Smoothing and rich face cream
I have always used an expensive brand of moisturiser as I work in retail and my skin dries out in the air conditioned environment....but they discontinued my regular moisturiser and I tried all brands to try and find another one to meet my needs. I then tried this one .....WOW.... Its thick so it feels as if you have moisturiser on but not oily, it soaks in well and smells lovely. I also have sensitive skin but this product didn't cause any reactions either. It's a real must have .....
---
Jun 2, 2012
Thumbs up for moisture :)
CandyGirl2013
Location:
Charleston, South Carolina
Love that it's:
"smells refreshing"
I received this product as a deluxe mini and I am considering buying the larger version. It works better than I expected it to. I apply it after using my fave facial srub and its really refreshing. The smell is awesome too. My skin isn't extremely dry, but I use this product to keep my skin looking healthy. In the mornings, I apply this before I use "that gal" which makes my makeup look even better.
---
May 18, 2012
Works well
I received it as a deluxe sample, twice, and at first I wasn't sure about the smell but it's growing on me. It's creamy and blends well and a little goes a long way. If you're looking for a product that fits easily in the purse then the deluxe samples are great, I actually wish they sold them that way but I don't think they do. It works well for my chapped skin around my mouth and T-zone. I've been using it in the spring/summer months so the true test will come in the winter when the weathers much colder here in Ohio. I would purchase this product again. My goal is to try everything from Benefit at least once - just wish it was a little less pricy.
---
May 1, 2012
Bestface cream ever had
I ve been reading quite a while about Benefit products and decided to buy some items just yesterday. This cream is one of them, after just two applications I noticed that my skin is in such a much better condition. I don't have any skin problems at all but now my face is just perfect. I still feel my skin well hydrated even after 12 hours, nice in tauch and what elso to say... Looking for good facial cream just buy this one!!!
---
Apr 20, 2012
I put this on at night before I go to bed and it...
I put this on at night before I go to bed and it mosturizes really well overnight!
---
Apr 15, 2012
Absolutly the best rich moisturizer for the price! I love...
Absolutly the best rich moisturizer for the price! I love La Mer, but can't afford it. This comes pretty darn close, and smells yummy.
---
Apr 14, 2012
Best Moisturiser ever!
Love that it's:
"smooth results, hydrating, texture is great"
I purchased the total moisture facial cream yesterday and after only one application I am totally amazed by the results. I have suffered from dry skin and clogged pores which have made me feel anxious about my skin for years. Now my skin looks clear and refreshed. I can not believe the difference and just want to say thank you for this great product.
---
Apr 7, 2012
The first Benefit product I bought alongside two others...
Love that it's:
"good for dry skin"
The first Benefit product I bought alongside two others on a recommendation. I have very dry skin and it has worked wonders. My friends compliment how much better my skin looks and helps my (newly bought) Benefit make up to stay on and not flake as my skin is more hydrated
---
Apr 5, 2012
Does exactly what it says on the jar!!
Fabulous!! Banishes dry skin and acts as the perfect base to apply make up!
---
Mar 13, 2012
Totally Beats Out Competitors
I was in the market for a very gentle, retinol-free product, because I have youthful skin that just needs hydration, not anti-aging agents, which can be tough on younger skin. However, when I found the product that I wanted, it was $86 for a bottle with the same amount of product as Total Moisture. I politely declined and, as always, rushed off to the Benefit Boutique. I have owned this for about 4 days now, and used it nightly after my skin care routine. I put it onto my clean face after a spritz of hydrating mist. It's so great! Total Moisture is super thick and creamy, and a little goes a long, long way. In fact just what was on the protective cap under the lid was enough to last me two days. I think it'll be a while before I run out. The packaging is nice if a little heavy, it is all glass. The top surprised me because the website's pictures make it look like cork. It's really just plastic with cork print. All in all it has softened my skin unbelievably, and I look forward to my nightly skin care routine because of it!
---
Mar 11, 2012
Wonderful rich moisturiser
Love that it's:
"creamy, rich, lovely smelling"
I'd heard that this cream was incredibly thick so I was a little apprehensive at first. However, I found that it was perfect for me. I do not have particularly dry skin but I had no problems with the product sinking in. It certainly didn't make me look oily at all. A little goes a very long way so be careful not to use too much. As it is so thick, it is a little bit more effort to apply but this is no real hassle. It is quite heavily scented. I think it smells lovely but it may be something to be wary of if you have sensitive skin. Overall, a lovely moisturiser that I am very glad I tried for myself.
---
Feb 25, 2012
Love it!
AmandaH
Location:
Victoria, Australia
I've finally found a moisturiser to wear at night that leaves me with fresh, non-greasy skin when I wake up in the morning. Hooray! I received a sample of this at a Benefit counter as I'd been reluctant to commit to a whole jar. Well, I've just bought one full size. It's feels and smells lovely, is absorbed easily and leaves my skin feeling fresh and hydrated.
---
Feb 2, 2012
It's Amazing
BKarli21
Location:
Hawthorne, CA, USA
Many reason why this light weight formula its productive i, protects my skin giving a natural glowing look, also keeps it hydrated .. I Love this moisturizer!!!
---
Jan 6, 2012
Holy Grail
Love that it's:
"Smooth, Moisturizing, worth every penny"
I'm an Accutane patient, if you don't know what that is, its a drug that is meant to get rid of acne by essentially changing the way your body produces oil. Honestly, it stops your body from producing oil. AKA, dries you from the inside out. I got this because my face was quite literally flaking off. I've been using this morning and night every day for a little over a week, almost 2 I think and no more flaking. You only need a little bit, I tap my finger on the top and use whatever I pick up which usually gets half my face done and then finish up the other half. It smells AMAZING and is super moisturizing. Considering how sensitive my skin is because of the drug, it has never burned or made me itchy. I was skeptical because it was so expensive and I'm on a college budget but its absolutely worth the investment.
---
Dec 30, 2011
So happy!!!
Jaclyn
Location:
Phoenix, AZ, USA
I have extremely dry skin, yesterday I tried to find a new foundation but the lady could hardly match me because my skin was so incredibly dry. She recommend Benefit Total Moisture and I am so happy! This is the first cream that seems to really quench my skin. Great product!
---
Dec 23, 2011
Dear John, I've replaced you with something better
That's right, John, it's over between us. You know why? I've met someone else, and it's name is Total Moisture. He isn't as heavy and over-bearing as you were. He smells better. He's even in a nicer package. I've moved on with my skincare routine, and made the ultimate upgrade. Since you've gone my skin is brighter, and feels so wonderful.
---
Dec 11, 2011
Best smelling moisturizer EVER
radioactionstar
Location:
Chicago, IL, USA
This moisturizer smells great -- it's a delight to put on every morning. I was disappointed when Benefit phased out their Dear John moisturizer, because that had been a skincare staple for me, but they replaced it with an even better moisturizer than before! It's light enough that it doesn't leave my skin oily, but keeps my skin soft for the entire day. I can't say how much I love this moisturizer!
---
Nov 5, 2011
lovely fresh smell. Illuminating, fresh feeling to my...
SharonH
Location:
Canterbury Kent
lovely fresh smell. Illuminating, fresh feeling to my skin. A tiny bit goes a long long way and you get loads in the jar. Cute packaging too!
---
Oct 15, 2011
Absolutely Amazing
Love that it's:
"smells great, a little goes a long way, dewy"
I bought this on recommendation of staff at a counter - I've tried so many moisturisers for my VERY dry skin that I thought "Maybe you DO get what you pay for" and thought it'd be best to try it. Unfortunately the staff didn't really talk about what I later found out on external websites - that moisturiser is best put on wet skin to lock in moisture rather than straight on dry skin. I put it on after washing my face in the morning and it is a great base before brushing BeneFit Playstick on. It smells sooo good you will want to eat it. Just a little bit will go a very long way and it has a very dewy feeling that you know is working! I have used it for a month and am only 1/4 a way through the pot. Packaging is cute, very environmentally-concious with the glass pot. I would definitely recommend Total Moisture but not sure if I can afford it forever!
---
Sep 4, 2011
Huge fan
Love that it's:
"luxurious"
I love this moisturizer. It's thick enough that my face feels amazing, but not too thick so that it clogs my pores. It smells awesome. The packaging is too cute for words. My sister has really sensitive skin but uses it too without any issue.
---
Aug 26, 2011
Amazing, leaves skin silky smooth and healthy looking!
Amazing, leaves skin silky smooth and healthy looking!
---
Aug 10, 2011
Perfect for dry skin
Love that it's:
"moisture, long-lasting"
I just started a Retin A prescription from my dermatologist, so this is PERFECT for skin that is dry while getting used to the Retin A. I found it at Sephora, and it was the first product they recommended. The smell is fresh and long lasting! It also comes in beautiful sealed packaging! I prefer this over the Clinique moisture surge now!
---
Jul 17, 2011
BEST Night Cream For a Radiant Complexion
Love that it's:
"intensive, lightweight, absorbs quickly, Effective, Moisturizing, evens skin tone, brightens skin"
I've tried so many night creams to get my combination skin under control. In some spots my skin is oily but in others it gets really dry. I love this cream because it gives me all the hydration I need for my dry spots, but it's non oily and doesn't make me break out either. I've been using this after cleansing before bed for over a month now, and my complexion looks great. This really helps my skin recharge overnight so it looks glowing and gorgeous in the morning. With extended use, I've found that my skin tone is more even overall, and I'm getting fewer breakouts than I do with many other moisturizing night creams. This cream smooths and softens my complexion as well as making it brighter, so my foundation is much easier to apply in the morning and it looks better too. This cream has a nice fresh smell. It glides on smoothly and is very easy to apply. It is expensive, but this is a very good size container for the money, and a little of this product goes a long way. Actually, you kind of have to be careful not to use too much of this product or it can feel a little greasy. But if you use it right, the results are completey worth the price, so I know I'll buy this again. I don't have a single complaint about this product, and I would certainly recommend it to anyone with normal or combination skin. I'm planning to try more of these Benefit skincare products since this one works so well for me!
---
Jul 5, 2011
Non greasy, super moisturizer!
Love that it's:
"super moisturizing, heaven on my face"
I absolutely fell in LOVE with this moisturizer! I use it at night before bed and it keeps my face super moisturized all the next day. I wouldn't suggest using it right before you put on makeup, it does take a little while to absorb, but it works so well. On top of that, I haven't had any breakouts since I started using this with the toner. Worth every penny!
---
Jul 4, 2011
I bought this facial cream with no expectations, haven´t...
I bought this facial cream with no expectations, haven´t even heard of it before - but it is the best product I´ve ever used. Better than Estée Lauders Comfort Creme, it´s just to bad I can´t buy it here in Sweden...
---
Jun 16, 2011
perfect
Love that it's:
"all round winner"
This cream is sooooooooooooooooooooooooooooooooooooooooooooooooooooooooooooooooo good for people like me who get dry skin. I don't only use this cream on my face but also on my arms!!!!!!xx
---
Jun 4, 2011
I love how hydrating it is to use as a night cream when...
I love how hydrating it is to use as a night cream when my face feels drier than usual. It is really moisturising and rich. So i suggest to use it only for drier skin. I prefer the emulsion than this as emulsion is lighter is texture and smelling bit better than this. Guess the 'oily' ingredients makes the smell not so fresh. But still, if u got very dry skin, this is definitely for u. =)
---
May 31, 2011
No more dry skin!
summergirl
Location:
Hoofddorp, The Netherlands
I work in a climate-controlled airport so the air is extremely dry. So was my skin. Until I started using this cream. My skin is soft and flexible and it doesn't pull when I smile. Because of this my make-up also looks better. After years of looking for the right skincare, I have finally found it.
---
May 13, 2011
Is it soft supple skin you want?
Love that it's:
"wonderful"
The packaging caught my eye. I have very very dry skin. This is the first time a product gave me what it promised. Beautiful supple soft skin. I have purchased other product which was very expensive and did not live up to my expectation..
---
May 12, 2011
Got a free Sample and LOVED it!!
Love that it's:
"smells amazing, all day moisture"
I have combination skin and it's soooo hard to find a good moisturizer. I've been reading reveiws on Creme de la mer which goes for about $135 and I was going to shell out the money cause I was desperate to find something that works. I went to Ulta to buy some beauty products and I bought a benefit concealer which came with a free sample. I am SO happy I found this cream! After only 2 days I see huge results! This has saved me so much money and it has been added to my MUST HAVE list!! hope this helps someone!
---
May 4, 2011
Oily YUCK!
It may say oil free, but that is certainly Not what it promises. Not only is it oily, but it makes my eyes run if it is anywhere near them. I feel like I have to wipe my face in order to put Any make-up on, and then my skin is dry again. What's the point in that?! Sadly, this product isn't moisterizing but irritating and greasy.
---
Apr 28, 2011
I L.O.V.E. this cream!! It's super creamy - but doesn't...
I L.O.V.E. this cream!! It's super creamy - but doesn't feel sticky and absorbs pretty quickly. NOTHING worked for me to help my dry patches, and they were nonexistent after the very first time I tried this!!! I wouldn't recommend it directly underneath liquid foundation, as it tends to allow for a wet-looking shine that is hard to tame - even with powder on top. But otherwise, on a non-makeup day, or especially before bed - it does EXACTLY what it says it will - it HYDRATES!!!!
---
Apr 25, 2011
Awesome night time cream!
I use this nightly. The first time I used it was after the Refined Finish...OMGGGGG I was in LOVE!!!!. iT smells wonderful, and my skin is soooooo soft. Its rich enough to be a night cream, but if applied conservatively can also be used AM. But I love the triple Performing oil-free lotion for daytime. Although I work with Benefit, I wouldnt promote it if I didnt love it!! But I do :)
---
Apr 22, 2011
Love it! Great as a night cream...a little heavy for me...
Love it! Great as a night cream...a little heavy for me during the day, but put it on at night and wake up to smooth skin!
---
Apr 19, 2011
Thisf fasdoi fiojokamnsdc ncajniajniauhasdfoiaj dcoaknc a
Thisf fasdoi fiojokamnsdc ncajniajniauhasdfoiaj dcoaknc a
---
Apr 17, 2011
LOVE, LOVE, LOVE! Only used a few days & my skin is so...
LOVE, LOVE, LOVE! Only used a few days & my skin is so soft already!
---
Apr 15, 2011
Feels good, smells fresh!
Love that it's:
"moisturizes"
my skin is pretty normal.. i do get pimples and get dry spots sometimes. but recently i was having some skin breakdown due to seasonal change, and making out intensely with my current boyfriend so my skin was always dry... especially the mouth area. lol.. anyway i got this product about three days ago, and the dry skin is completely gone! it moisturizes my skin all day long! plus it smells great~ like a pleasant scent of the nature. my boyfriend actually told me that my cheeks got softer and he wants to touch it all the time.. :D not to mention, the lotion doesn't taste bad..your partner would love it..lol
---
Apr 8, 2011
i have slightly dry skin and this cream really works with...
JoanneT
Location:
Sheffield, England
i have slightly dry skin and this cream really works with that. i don't apply too much but it's so rich you don't need to! and it smells sooo fresh and amazing leaving skin soft and supple and a great foundation for your make up!
---
Apr 7, 2011
This product is replacing dear john moisturizer:-(
Love that it's:
"not a fan"
This product isn't for sale in the stores yet but I received a sample. I am a fan of dear john moisturizer and I'm very sad that it's being replaced. This moisturizer is $6 more a jar and not as good. It burned my eyes which dear john did not do. If it's more money and replacing an existing product, shouldn't it be better? What will it take to get dear john back?
---
Apr 4, 2011
Fabulous!
This is rich and creamy and makes your skin just GLOW!!!
---
Mar 29, 2011
Perfect for Dry Skin
I would have benefited more from this in the Wintertime. My skin was so dry and flakey. Now that the weather is warm up, it's less dry and my t-zone is oily. This is really moisturizing and nice. However, it's a bit too rich for everyday use for me. It's a nice night cream for dry skin. I really like it. I used it before foundation and it make my foundation go on a lot smoother. Highly recommend.
---
Mar 29, 2011
Perfect Hydrating Moisturizer for Dry Skin!!!
I love love love this new cream. You would think it's similar to the Dear John, but it smells so much better and has many more great ingredients!
---
Mar 26, 2011
Smells great but has a somewhat greasy texture and made...
ValerieB
Location:
Minneapolis, MN
Smells great but has a somewhat greasy texture and made my face sweat. Would maybe be good for younger skin but my 30-something face needs something richer...
---
Brows Play
Brows Reco