WHY WE LOVE IT
Transforming brows since 1976!
The Benefit brow wax is the quickest way to not only flatter but flaunt your favorite features. Whether you're searching for eye-opening arches or a little extra lift in your overall look, the results from this service will leave you looking polished, pretty and put-together.
Brow & lip wax
Brow tweeze
Brow Try-On
TRY A VIRTUAL BROW WAX
How will our Signature Brow Wax transform your look? See for yourself... with our new Brow Try-On! Discover what a perfectly shaped brow can do for you, no appointment needed!
HOW TO APPLY
Cookie-cutter styles & stencils simply will not do...every brow service begins with Benefit's signature technique, Brow Mapping: a 3-step custom technique that identifies the perfect shape on any face. Wax on & wax off when you want...appointments are never necessary, gorgeous!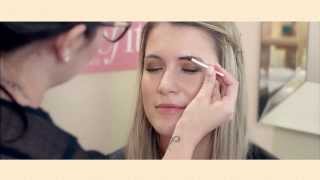 Beauty Tip:
Show off that shape by adding oomph to your arch with brow zings.
@fitnessgirl_fightforfit_tbc
Average Rating
3.80
5

(64)

4

(5)

3

(1)

2

(4)

1

(25)
---
Apr 6, 2018
Ruined brows
Normally prefer threading. Went to the brow bar in boots trafford centre as i was going shopping anyways. Was waiting to be assisted by a worker at benefit however they were all more interested in having a personal convo with someone else known to them. The lady who waxed my brows was called Holly. I grew them out and only for them to look a complete mess. Nowhere near my regular shape disappointed is not the word! Absolutely fuming. Forget bothering to show me what points she was waxing from. Have been to the brow bar in debenhams market st manchester and their is a huge difference in customer care and knowledge in how to wax brows!
---
Mar 31, 2018
Sorry but has to be said
polly anna
Location:
Adelaide, Rundle Mall
I've been going to different benefit brow bars for quite a while and don't understand why Adelaide are allowed to be managed differently. Have always been a walk in customer, I am so busy at work don't know when I'll have 30 mins spare for a brow appt and quite frankly won't be arranging my day just to fit an actual appt in. Until last two months haven't had any problems. On three separate occasions over Feb + March with three employees, zero other clients being served or waiting to served and an empty appointment book - yes they leave it open - I'm told that they're too busy and booked out. If they're trying to cultivate an 'exclusive' feel it's 100% not working. This kiosk is the only convenient location for me. So very offputting.
---
Feb 27, 2018
Very Good Serivce
Had my eyebrows done by Shannon at Boots and very impressed with the results. Will be going back again. P.S. Shannon was very professional and kind.
---
Feb 20, 2018
poor result
I went to Benefit believing that I would get a good result as they claim to be brow specialists. What I got was uneven, badly done eyebrows. They are different sizes and do not look good. The woman doing them applied a lot of eyebrow powder after the wax and shape so couldn't see that they were not the same while in the shop. She was much more interested in selling me Benefit products than shaping my brows. She asked me to buy their products so many times it got embarrassing. Perhaps more training on how to shape peoples' brows and less emphasis on selling would mean better results.
---
Feb 12, 2018
Wax & tint
I'm writing this review of behalf of my mom, I went with her to see how her eyebrows would turn out - and we wasn't disappointed. We went to Debenhams in merry hill and this nice lady called Alex did my moms eyebrows she was really friendly and we was so impressed with the results we'll definitely be going back :)
---
Feb 6, 2018
Fantastic brows
Love that it's:
"excellent value"
Myself and my daughter always have our brows waxed and tinted at the Boots, Metro centre store. Jasmine is fantastic and knows exactly how we like our brows done. She's always professional and very friendly.
---
Feb 3, 2018
Great eyebrows as always
Love that it's:
"Friendly and professional"
Had my eyebrows done at boots white city (Westfield). Had my usual brow technician Aelaha. She always puts a smile on my face. So chatty and welcoming. She does wonders on my brows. Both wax and tint. I love coming to her and will not book with anyone else.
---
Jan 14, 2018
Brow wax and tint
OH MY GOSH. I got my brows waxed and tinted for the first time at benefit cosmetics the other day and it was the best decision I have made for my brows. They look amazing and are definitely the best they have ever looked. The lady was also kind enough to show me the products and how to use them. I will always go back. I finally feel amazing with my brows even when I don't fill them in!!
---
Oct 5, 2017
For the love of brows!!!
Was 'treated' to a brow wax for my birthday - and what a treat it wasn't! Uneven, one noticeably shorter than the other and now £20 lighter after having to buy a brow pencil to draw them back in!!! Never, ever again!
---
Sep 22, 2017
Damaged skin around my brows
The girl did my brows amazingly however she has completely ruined the skin around my brows, when putting the strip on she rubbed it in two directions which caused the skin to rip (I've been trained in waxing and so know that's what's caused it) I had my brows done 3 days ago and my skin is till completely raw. Very disappointing as I know Benefit don't train you to do that.
---
Sep 14, 2017
Norwich-Debenhams
Love that it's:
"Customer service and environment"
I am someone who is very picky about where i go to get anything beauty related done, after going into several places around Norwich an enquiring about getting my eyebrows waxed i was made to feel extremely uncomfortable and almost a burden to staff, from the Moment i walked into your Branch in Debenhams i was given first class customer service from everyone at Benefit! Thank you to Lauren and the rest of the team for making this experience a pleasant one. I will definitely be returning in the near future :)
---
Aug 25, 2017
Fantastic first eyebrow wax
Tracey
Location:
House of Fraser, Meadowhall, Sheffield
Love that it's:
"Convenient, quick and friendly"
A lovely young lady called Megan persuaded me with her enthusiasm and smile to try my first eyebrow wax, as I was walking past. It was at 8-30 pm, just before closing and I was struck that she was still so keen when the other concessions seemed to be getting ready to close, so I gave it a try. She explained it very well and we had a nice chat, the before and after waxing care meant that I hardly noticed it and I am thrilled with the result. I will definitely do it again, thank you Megan you are a credit to Benefit!
---
Aug 20, 2017
Will never go anywhere else!
Hannah
Location:
Adelaide, Australia
Love that it's:
"Incredible"
Got my brows waxed for the first time at a benefit counter and I loved everything about it! Jess was so nice and knew exactly what she was doing. My brows look better than ever and she even showed me how to style them!!
---
Jul 16, 2017
Michelle from Polo Park is amazing!!
Love that it's:
"Friendly and fast"
She asked me how I wanted my eyebrows and showed me what she was doing, step by step. My friend went with me and afterwards, she loved her brows! I've never had confidence in my eyebrows but now I actually feel comfortable with them. She helped me pick out the right shade of brow pencil after the appointment. Thanks Michelle!
---
May 12, 2017
Very pleased first time waxer
Love that it's:
"Quick and easy!"
I've not ever had my brows shaped or waxed, tweezed..what have you. It was a spur of the moment thing. Cassie was really nice and helpful. The waxing itself was pretty painless. I left with a nice clean brow shape for both. Will most likely go again.
---
Apr 27, 2017
Great!
Amy
Location:
Boots @ Westfield Stratford
Danielle on the brow bar in Boots at Westfield Stratford was brilliant! She did my wax quickly but still had great results, she listened to what I wanted and definitely delivered!
---
Apr 17, 2017
Wonder-Brow!
EHewitt
Location:
Debenhams, Meadowhall, Sheffield
Love that it's:
"Fast and fuss free"
I have just had my first ever brow wax at the Benefit concession in Debenhams at Meadowhall and absolutely had to review the fantastic service I received! Brow expert, Rebecca, so so friendly and really listened to my opinions about what kind of look I wanted from my brows. Every single step of the process was explained and I was consulted about the colour of my tint, the shape of the finished brow and was even given advice about how to keep my brows in top condition between waxes. All of the staff at Benefit were lovely! There was no pressure to buy any products after my treatment and it was a nice surprise to receive a mini-makeover to finish off my new brows. I've already booked in for my next wax!
---
Apr 6, 2017
Amazing!
Paige
Location:
Nottingham Debenhams
Had my brows done by Jess, she did an amazing job on both the tint and wax, she did my brows exactly as I like them and was so friendly, so happy with them!
---
Mar 27, 2017
Brilliant!
Love that it's:
"Quick and friendly"
I have been getting my brows done at Debhamans - Meadowhall for over 2 years now. The girls do exactly what I want them to, they advise me on the best colour and shape for my face. Can't fault them at all!
---
Mar 16, 2017
Would definitely recommend!
Megan
Location:
Boots, Metro centre
It was the first time getting my brows waxed and i am so impressed. Jasmine explained everything she was going to do and listened to the fact i wanted to keep the thickness and just tidy them up and reshape them. I absolutely love them and will definitely be going back. Great service for a great price!
---
Mar 13, 2017
Good, a little impersonal though
I went in initially for a brow tint, but didn't really want a wax because I'm something of a control freak when it comes to shaping my brows. The woman who did my eyebrows explained why a wax would be a good idea with a tint. I agreed, and I'm glad that I did, because my brows look and feel neater, and she didn't alter the shape at all. However, the tint I am less pleased with as she gave me the typical rounded 'Instagram brows' shape, despite my natural brow shape being more angular. Instagram brows might be a trend most girls my age want, but I dont think they suit my face as much. I feel like this wouldn't have happened if she'd talked to me about my desired shape first. Will probably go for wax again, not sure about tint.
---
Feb 24, 2017
Nicole in Boots Newcastle is amazing!
Nicole is fab! She's make my brows amazing and she's a proper canny lass! perfect every time!
---
Feb 18, 2017
I love my brows!
hannahxoxo
Location:
Luton, Bedfordshire
Love that it's:
"Good service, perfect, neat"
After leaving my brows for about 6 months, they were quite bushy and messy as I have naturally thick brows. After visiting Benefit Brow Bar I love my brows because they are so neat and the member of staff working on me (Paige) was lovely. She took into consideration when I told her to keep the thickness and now my brows are amazing!
---
Jan 22, 2017
Love the service
I never really write reviews, unless I really like/enjoy a product or a service. I just HAD to write a review for the benefit brow bar located in Allentown, PA. Love my brow specialist Lyndsay. She really knows how to shape my brows and give me helpful tips and tricks on how to make them look great. Last time I was in she recommended I get the benefit primer and gimme brow; for natural looking brows. Love both products! I use them everyday. She maps, waxes and tints my eyebrows every 4-6 weeks. BEST SERVICE hands down.
---
Jan 3, 2017
MY BROWS LOOK FANTASTIC
After I got my brows done, I looked in the mirror and was shocked. I had no idea my eyebrows could look this good!!
---
Dec 30, 2016
Great service. Would definitely recommen
Love that it's:
"easy, friendly"
I wanted my brows tinted and waxed hut I was unsure on what shape and how much darker I wanted them. Sophie talked me through everything and gave me advice on what to use and I walked out with a great pair of brows. I have already booked my next appointment.
---
Dec 28, 2016
Brilliant brow wax and tint
Love that it's:
"Made my eyebrows brilliant"
Went to debenhams Cambridge today specifically to go to benefit, and never have I been so impressed with the amazing quality of eyebrow knowledge and great customer service! THANK YOU BENEFIT CAMBRIDGE X
---
Dec 22, 2016
Bethany at Sunderland is fab!
Love that it's:
"given me eyebrows on fleek"
Been getting my brows done here for months and definitely don't disappoint! Bethany at the Debenhams Sunderland counter was so lovely and did a fab job, my brows look better than ever!
---
Dec 13, 2016
Pointless
Love that it's:
"nothing"
Got my brows waxed, or did I? They didn't go anywhere near my eyebrow it's like they were waxing my forehead, my brows look exactly the same as they did when I came in.
---
Dec 6, 2016
Aoife at Leeds Trinity Boots was amazing
This was my first time having my brows done professionally and I am so happy with the results! My brows are naturally quite fair and sparse but the wax and tint has made them look thicker and with much better definition! Aoife was great, I went in wearing makeup on my brows and she noticed that I have to draw most of the shape in so was careful not to over wax, keeping the shape that I like and matching the tint perfectly! Will definitely be back!!
---
Nov 28, 2016
Disappointed
Whilst staying with some family members I decided to treat myself to a brow wax. I immediately told the lady doing my brows that I would like to keep them big and thick and just wanted them tidied up at the bottom. The lady then waxed the top of my brow and left numerous stray hairs at the bottom and the top. The appointment was also very rushed and lasted around 5 minutes. I'm now left with mismatched brows and stray hairs. My eyebrows are now also the thinest I've ever had and I'm self concious when going out. Would not recommend, disappointing.
---
Nov 28, 2016
Love my brows
Jessica Marie
Location:
Melbourne, Australia
Love that it's:
"Easy and quick"
Had my brows waxed plenty of times and never let me down. I love the shape of them when they are finished and they offer to apply aloe vera to calm the skin around it afterwards.
---
Nov 20, 2016
Took off Skin
This is the second time I've been to the brow bar. I was very pleased the first time so I decided to go back! However this time, my brows look great but they took off skin under my eyebrows. I have large noticeable scabs now that did create significant pain for a while.
---
Nov 18, 2016
Best Brows By Far
Love that it's:
"changed my eyebrows wonderfully"
I hadn't had a wax for 2 months so it was essentially like starting over. Best my eyebrows have ever looked, ever. Perfect tint, the lady was more than happy to start with a light tint and then go darker 'til I was happy. My arch is perfect and my eyebrows look as even as they possibly can. Actually so happy and the staff were so friendly and helpful and generally chatty and happy as well as professional and she really took her time with me! Will 10000% be returning
---
Nov 8, 2016
Just Say No!
So disappointed My brows look worse than when I arrived ( I had not had them waxed or shaped in over 4 months). As she began marking and waxing i asked if the dark browns I saw her using were the right colors and she assured me they were. When she finished and handed me the mirror I had 3/4" thick heavy dark briwn caterpillars over each eye. I asked if it was a joke. Ive never had heavy brows in my life. I have pale skin, blue ryes and rarely wear mascara (she was informed of) the contrast was shocking. Removed the color said her pencil was too yellow for my light ash blonde brows. She waxed a bit more and gave me smaller caterpillars. Tried to upsell me on the brow kit never showed me how to do anything. Paid left. Total waste.
---
Nov 2, 2016
lovely
mel
Location:
sheffield-meadowhall
Love that it's:
"staff were lovely"
I turned up a newbie with only an idea that i wanted a brow product but no idea which 1, I had my very first brow tint and wax and left feeling like I could easily achieve the look at home with my new goodies. I have a nice natural full brow, and I feel fab!
---
Nov 1, 2016
Layla at Leicester Debenhams was lovely!
Love that it's:
"exactly what I wanted"
Layla at the brow bar in Leicester city centre Debenhams was lovely. She listened to everything I wanted and was so kind and friendly. I explained how my brows had been growing back for 3 months after being threaded to non-existence and she made my eyebrows so nice!
---
Oct 29, 2016
Rubbish Tint!
Love that it's:
"I don't"
Went to Debenhams Bromley, very bad attitude from the brow girls, moaning they didn't have the right tint colours and wouldnt receive any for months. My tint was patchy after 3 attempts (the first one didn't colour grey) Kept saying it was my fault due to my hormones!! Wont go again
---
Oct 29, 2016
Fresh and fabulous
Love that it's:
"Given me confidence"
As a eyebrow tinting and waxing newbe I was worried i would end up with dramatic dark blocked in eyebrows but the eyebrow expert asked exactly what sort of look I like and I went for a natural looking medium brown with a more defined arch. She completely put me at ease and took the dye off to show me, we then went for a little bit darker. She promised to keep the thickness that I've desperately been growing for the past 2 months, and have me a lovely softly defined shape. In love with my new brows and feeling sassy
---
Oct 28, 2016
Perfect Brows Everytime
Love that it's:
"clean, fast, friendly, perfect"
I've been going to my local Ulta Benefit Brow Bar in McAllen, TX to get my brows waxed by Karely for over a year now. She is just awesome, she always does a great job - I always get complements on my brows and I'm always asked where I go and I send them straight to Karely. She is super friendly and does an excellent job on my eyebrows every time. I will not go anywhere else; I schedule my appointment with her every two weeks and she helps my maintain my brows in great shape. She maps my brows every time before going in with wax, I've never actually gotten a skin irritation as compared to when I would go elsewhere (wax was always too hot even after telling them).
---
Oct 22, 2016
Didn't even ask how I would like them!!
Love that it's:
"nothing"
I've had my brows done at benefit 3 times before and got lovely results each time. However, recently I went to get a wax and tint. I tried to tell the woman who was doing my eyebrows how I'd like them, not too far apart or short at the tail. She didn't listen, I am left with mismatched eyebrows, I've lost some of the tail of one eyebrow and have bald patches. To top this off they are too far apart and I still have stray hairs.
---
Oct 16, 2016
Brow tint fail
I had just got my brows tinted today which was the worse experience ever as the lady that was tinted them did not have a glue what she was doing because my eyebrows are both very uneven and left a little patch. The service their was horrible too.As the lady was doing my brows the music turned off because it was closing time and the girls working there didn't even bother asking me if i want a little bit of touching up, it felt like i was unwelcome. Never going again.
---
Oct 15, 2016
Bye bye full brows! Worst wax ever!
Love that it's:
"Used to love it now awful!"
I used to love benefit brow bar and have had my eyebrows look the best ever but my last 2 appointments were so bad and will never use again! My latest appointment my eyebrows are the skinniest they've ever been! They look overplucked and are totally uneven. I've had to use so much eyebrow pencil to make them look half decent! So frustrating as I specifically said I just like a fuller brow and have spent years growing them out! I can't believe I've paid to have my eyebrows looks so bad it's so bad!
---
Oct 5, 2016
Love my brows
Love that it's:
"Accurate"
Most definitely knows what she is doing
---
Sep 29, 2016
Confidence boost
Grace
Location:
Leeds, Debenhams
staff made me feel comfortable I asked to keep most of my brow as I like them on the thicker side and they did exactly what I said and matched the tint to the darkest colour in my hair I have never loved my brows more, cannot fault a thing
---
Sep 28, 2016
Perfect Brows Everytime!
Love that it's:
"Makes me feel special"
I have been getting my brows done at Debenhams Oxford Street for over two years and I am never disappointed. The girls are fab and really understand what I want in a brow, thick and full. Keep up the fantastic work girls.
---
Sep 25, 2016
Fabulous result
Love that it's:
"Given me gorgeous fuller brows"
Had my thin, skimpy brows waxed and tinted today. What a result - they look amazing - natural and fuller - thankyou Benefit
---
Sep 15, 2016
I have no eyebrows
Love that it's:
"I hate that it's way too thin"
I had a really good experience with benefit brow bar, my brows were even, a lovley shape and we're still full. Today I've gone to have them re done because one was growing out and I've had basically half my eyebrows waxed away, they look dreadful and I was in tears when I left the shop. Now after growing them for so long I am really upset to be left with very little brow
---
Aug 30, 2016
Never again...
Love that it's:
"Nothing. Love nothing."
I have brown hair with blonde dipdye/highlights. So she suggested a medium brown tint, the result is closer to black and a lot darker then my hair. I said numerous times i love thick natural looking brows, so i requested nothing was removed from the top or the middle of my brow. Both, i was talked into having done. Apparently " it would only take a few strays off and not change the shape of my brow". Now writing this review in tears i can't explain how different my brows are. The top has been totally flattened out, my brows both start and end in different places and are stupidly thin. Absolutely hate them. Going to take years to grow out. Never ever again If you like a natural looking brow. Do not have your eyebrows done with Benefit
---
Aug 27, 2016
ABSOLUTELY AMAZING
Coco
Location:
Vaughan mills Sephora
Love that it's:
"Quick, great results"
Going in reading mixed reviews I was a little scared. The person who did my brows was absolutely amazing. She explained everything, and was super nice! My brows have never looked better! They are so on point my friends can't stop staring at them! This is an amazing service I would HIGHLY recommend! I'm already booking my next appointment
---
Aug 23, 2016
Extremely disappointing
I have had my brows waxed at the Benefit Brow Bar on many occasions and am normally pleased with the service however, on this occasion I was absolutely disgusted. I booked to have my brows waxed by a specific brow therapist however when I turned up for my appointment I was told that she had called in sick and therefore another girl would do my brows... I told the girl that I had grown my brows out for three whole months as I prefer thicker and fuller brows, I told her that I just wanted a clean up and I wanted to keep the shape of my brows... She then proceeded to give me one very thin round brow, and anther thicker square brow. She should not be allowed to provide the service if she can't follow simple instructions !
---
Aug 19, 2016
Marvellous!
Love that it's:
"Luxury!"
Had my brows done on the good ship benefit by Alyson, she was so helpful and I am so pleased with the results, it was even topped off with a little make over! Will only get my brows shaped at benefit now.
---
Aug 11, 2016
DISGRACED
Love that it's:
"LOVE NOTHING"
I did not get a choice in the colour of my tint (even though I knew exactly what colour I wanted as having had it numerous times before). The girl decided herself to put grey in it and didn't leave it on for very long at all so they were not dark enough for my liking but proceeded to tell me they looked dark enough so removed it. She did not wax them to a shape I liked and now look irregular and noticeably uneven.. After only a 5 minute appointment (scheduled for 20 and no customers waiting) she did not finish my brows with any of their products so they looked light (compared to my very dark hair), bare & sparse- not to my preference which she did not offer or ask if I was happy with the finished result. Will not be returning for that price
---
Aug 1, 2016
HAPPY WITH MY NEW BROWS
Love that it's:
"on fleek"
the girl who did my brows knew exactly what was in style and knew what I wanted. she made sure I was comfortable the whole time and made sure I liked how my eyebrows were looking as she waxed and plucked. I'm so in love with the results!
---
Jul 21, 2016
Awful.
I have naturally fair brows so I try to keep them as full as possible - I told the technician I was happy with the shape and just wanted them tidying underneath. Instead, she waxed both above and below my brow line leaving me with VERY sparse brows with hardly any definition. I'm so so upset as I go to the races this weekend and I'm having such a hard time trying to fill them in now. I will neve go back to the Benefit brow bar. It's going to take me months to grow them back out.
---
Jul 1, 2016
Lovely
Daisy
Location:
Debenams, Bristol
Love that it's:
"professional"
I had my brows done today and it was very good. It was my first time having my brows done and I asked for quite natural, and not to skinny. They now look great! Exactly what I wanted!
---
Jul 1, 2016
Amazing!
Amazing every time!!
---
Jun 27, 2016
Not good
Love that it's:
"nothing"
I asked the woman to not make them thin and to keep the start of my brows. Did not happen and now i will have to grow them out
---
Jun 7, 2016
Love Love Love!
Sam
Location:
Boots, Metro Centre
Love that it's:
"Bubbly, fun, Yaaas!, friendly, professional"
Decided on the spot to have my eyebrows waxed and tinted, giving in on my regrowth. Despite having full brows on Becca removed all product, tinted and waxed my brows and I'm feeling so much better! Love them! Both girls, Becca and Zoe, on the concession were amazing, had such a laugh throughtout with makeup chats and banter - great experience, new brow fave! Thank you!
---
Jun 3, 2016
Amazing!
Love that it's:
"So precise and fast"
First time going to the Brow Bar and I will definitely be going again. They left my brows amazing and they are very professional.
---
Jun 3, 2016
Amazing!
Love that it's:
"worked wonders on my brows!"
Before having my brows tinted and waxed, I felt very self conscious of them as they hardly had a shape that I could fill in and they were too light for my liking. However, after Marina (Warrington Debenhams) worked her magic, I was left feeling better than ever and I have found that after the tint wears off slightly, my brows look so natural! I now only have to fill the arch in with the smallest amount of powder (as I don't have much hair there) and then swipe gimme brow over the top and im done. Its a miracle! Thank you so much to the amazing girls at Benefit, I will definitely be returning soon!x
---
Jun 3, 2016
Absolutely Amazing!
Love that it's:
"reliable, So convinient!, affordable"
Got my eyebrows done today at the brow bar in boots metro centre. Absolutely amazing customer service; I'm so happy with my eyebrows! The staff are so chatty and only have your best interests in mind. Plus, they listen to exactly what you want. I'm going to continue going back to the brow bar as I am so pleased with the results. It's given me a massive confidence boost! Thank you benefit!
---
Jun 1, 2016
Brow Arch WOW
Love that it's:
"So quick and staff are friendly"
I have never been particularly confident with my brows, but had always been too nervous to go and get them done professionally. The results from my wax and tint are amazing - I never thought my eyebrows could look this perfect! The lady who did my brows was confident, clear and consulted me at each stage of the process to check I was happy. I was also amazed to receive a free Gimme Brow as a May special! Will definitely be returning.
---
Jun 1, 2016
Brow Tweezing Service
Kim
Location:
Trafford Centre
Love that it's:
"friendly, quick and easy, hassle free"
Had a great experience at Benefit. All the staff were so kind and most of all, they did a fantastic job! The lady doing my eyebrows was so nice, she gave a lot of lovely advice and made the end result perfect, i love them! I will definitely be returning in the future, as the service and experience is worth every penny.
---
May 27, 2016
Will be back again!
Love that it's:
"Neat, no double dipping"
I just had my first session. Tried threading before but it really makes me teary-eyed! They even gave me tips and tricks on how to improve the look of your brows. Others don't give those advices (Such a downer, I know).
---
May 17, 2016
Major confidence boost
Love that it's:
"natural looking"
I suffer from Trichotillomania and pull my eyebrows out from stress and anxiety, so getting my brows waxed and tinted is a big deal. It's taken a lot of determination to have enough to do this. Even with gaps from pulling, the difference is noticeable and I'm now confident to not draw brows in as soon as I wake up. Poppy at the Farnham store was brilliant and answered all my questions, very clean and professional set up and she showed me how to fill in the gaps for a natural look. Looking forward to the next one to see the progress!
---
May 12, 2016
Best Brow Wax Ever
Love that it's:
"Friendly and Low-priced"
I went to Benefit Brow Bar in debenhams Newcastle and I am super impressed! I've been to other brow places but I won't be going anywhere else for my brows but benefit! Friendly staff!
---
May 12, 2016
Tinting so good
Love that it's:
"So friendly and staff are lovely"
I had a bad eyebrow experience before going to benefit store however they soon changed it, I was left with very sparse eyebrows, very thin and not a lot of shape to them however benefit changed that, I truly recommend going to benefit if you consider having your eyebrows done.
---
May 7, 2016
Bad result
Pattazia
Location:
Bangkok, Thailand
Love that it's:
"No love but full of regret!"
It wasn't my first time having brow wax with Benefit in Bangkok. My previous experiences were good but not this time. At first, when I checked it in Benefit's small mirror it looked fine but after I looked at it in a bigger mirror, I found that my brows were too thick making me look weird. I wanted it more natural and clean so I decided to go back to the shop and asked Benefit's staff to fix it politely. I even said sorry to her. She was little bit upset and treated me slightly different from before. However after fixing, the result was worse till I wasn't sure if she would like to help me or not so I left and just heading back home. Right now my right brow is higher than the left one and both have different shape. Disappointed and upset!
---
May 3, 2016
Not the best waxing experience
Love that it's:
"Quick and reasonable price"
I did my brow and upper lip wax at Debenham's Benedit counter and tbh I was somewhat disappointed. The lady who did my waxing was nice, polite and pleasantly talkative, however, she did wax my brow unevenly and I didn't want to get into an argument it's a waste of time. I thought I could still fill in my brow for a couple week that's fine. Nevertheless my upper lip line and a few spot on that area got infected and swelled up so bad when I got home. Not only she only washed her hands with gel sanitizer but she did not wear gloves while waxing, which in my opinion, not up to the hygiene standard that I expected. even though I'm a fan of benefit products, I'm not so sure how I feel about going back to the brow bar again.
---
Apr 26, 2016
Brow shape and tint
Love that it's:
"So modern"
Omg miracle worker!!!!! Never thought my eyebrows could look like this, changes my face completely, sooo happy with the results!!! Great girls, very friendly!!! Defo never going anywhere else again
---
Apr 16, 2016
Brow wax/tint left me with no eyebrows
I have had my eyebrows tinted and waxed many times at Benefit and have always been really happy with the results. This morning i went in for another appointment indicating i just wanted a tidy up, and despite the lady telling me how great thick eyebrows are and doing the usually mapping, has left me with virtually no eyebrows. In addition the small amount of hair i have left is way too dark and uneven on both sides in a semi colon like shape. I am really disappointed that i now have to walk around like this for weeks until they grow back, and when they do i will not be getting them done again at Benefit.
---
Apr 14, 2016
Brow Bar at Ulta is Fantastic!
SouthernBeauty
Location:
New Orleans, LA
Love that it's:
"Convenient (no appointment needed)"
I get my brows done once a month at the Brow Bar at Ulta in Harahan (Elmwood Shopping Center). Katie is truly the best! She's extremely friendly, courteous and professional. She always asks the clients about the shape/look they're trying to achieve, and takes her time with every customer. The wax they use never causes any redness/irritation for my sensitive skin, and the brow stations/tools are always very clean. I am very happy with the service and how great my eyebrows look! Thanks so much, Katie!
---
Apr 3, 2016
Brow Arch and Tint, very disappointing
I have had my eybrows waxed and tinted at Benefit for the past 2 years, but at a different location, in Barcelona. This is my second time that i have done it here in the UK, and i could not be more disappointed with the service. First of all, she did my eyebrows, which had a pretty nice shape and just needed to be cleaned up, unevenly. Not only were they uneven afterwards, they also had different shapes! I told the girl who did it, and she tried fixing it, until i decided to leave because she was only damaging them more! The tint was ok, but not good since it turned out darker than what i had asked for! I am very disappointed about the brow arch here. She messed it up a lot!
---
Mar 23, 2016
Delighted
I've never touched my brows before, and came away now absolutely loving them. She took off more than I expected but they really look amazing, and it was so quick. Very happy with the result
---
Feb 22, 2016
So bad I started crying!
Destiny
Location:
Salt Lake City, UT
I grew out my brows for three months, so I was very excited for my Benefit brow bar appointment at my local Ulta. I asked the technician (who was late to my appointment) to clean up my brows and leave them big, full, and natural. What I got were extremely thin and short brows. The manager felt so bad I didn't even pay. Never again :(
---
Feb 19, 2016
Wow!
Lucy
Location:
Metrocenter, House of Fraser
Love that it's:
"Well priced and friendly!"
I visited my local brow bar wanting a wax done. I didn't know what to expect as I'd never had my eyebrows done before! But benefit made my first the best! The lady (whose name was Emily I think) was so friendly and fantastic at the job, he tested the wax on me, assured me that it wasn't painful and so much more. I won't get my eyebrows done anywhere as benefit is surely the best!
---
Feb 16, 2016
I love them!
Love that it's:
"Perfect and even"
Got my eyebrows tinted and waxed today and absolutely love them I think I might be addicted.
---
Feb 14, 2016
Great service..wow brows
Love that it's:
"Given me wow brows."
Had a great experience at my first visit to a benefit brow bar. Very friendly helpful service and my brows were left looking amazing, had lots of lovely comments about them. Already can't wait to go back for them doing again.
---
Jan 29, 2016
Exactly what I wanted!
Love that it's:
"good value, Good quality, professional"
I am very impressed with the work done on my brows! Will definitely return to the lovely staff and service!
---
Jan 28, 2016
A-MAZING BROWS
Love that it's:
"Perfect brows"
This is by far the best experience I have ever had of getting my eyebrows done. I have never been happier with them. I absolutely recommend getting the tinting along with the brow wax, I had this done for the first time today and it's perfect!!
---
Jan 8, 2016
Brow Arch
Love that it's:
"Consistent service, brow"
Perfect every time, I particularly love having my eye brows tinted!
---
Sep 13, 2015
Great outcome, poor process
I really like the outcome and look of my brows now but the service wasn't exactly to the level. First and foremost, the lady who did my brows was very impatient and i think she almost flared up when i asked her once again regarding the marking she made as it was way bold. Secondly, when testing the hot wax on my arm, i told her that it was a little hot to my preference and all she said was "Erm, no, our wax is actually at an okay temperature, so its ok." And of course, i couldn't say anything since she claimed that it was okay. Lastly, halfway through my session, she attended to a lady for 5 mins, she did not even apologise for having to walk away. At least the outcome was good. I may consider going back.
---
Aug 21, 2015
L O V E I T
I went to France yesterday because here in Luxembourg we don't have the benefit eyebrow bar. I have to say that the girl who did my brows was very professional and extremely nice. I really love my brows now and i sure will go back :D :D :D :D :D
---
Jul 29, 2015
The Benefit method is flawless!
dennzster
Location:
Sacramento, CA, USA
Love that it's:
"natural, on fleek"
I've been burned by bad brow waxes in the past at other salons (literally - one time they BURNED me) but since going to Benefit exclusively for my waxing services, my brows have never looked better. Every aesty I've seen has been great, but I do love Meleah at the Benefit Brow Bar at Macy's Union Square in SF. Her brow expertise is like magic! I never thought I could have the lush, full, groomed brows I have now. Trust. And then top with Gimme Brow for added perfection.
---
Jun 15, 2015
Finally
Love that it's:
"perfect, professional, friendly"
I've recently moved to Sydney and it's been so hard to find beautician who is skilled enough to perfect my brows! My first visit to the brow bar and i was instantly satisfied. The staff are well-trained and talk you though what they're doing. You can also opt for a tweeze only treatment which is great.
---
Jun 15, 2015
Worst brow wax EVER.
Mari94
Location:
West Valley City, UT, USA
I go into the location by my work all the time because the girl that works there always does my brows amazing and one day I go in and they had a new guy and I asked for a clean up of my brows. He did NOT clean up my brows. He was shaking the entire time and barely put wax on me. in the end he quickly said "all done" and didn't even show me the final result and when he tried filling in my brows he did them way way thicker than my actual brows. Just an awful experience overall.
---
Apr 6, 2015
Perfectly Pampered & Impressed. Bravo!
Irisherin77
Location:
Altoona, PA, USA
Love that it's:
"convenient, painless, great service, pampering, exceptional service"
I should let you all know I had never let anyone ever tweeze or wax my brows. EVER! I didn't even do it myself. I had a friend try and tweeze once and it hurt and I hated it. I had a fear of it like getting a shot lol. But, my brows are full and were getting a little out of control. One day I was at Ulta, browsing the Benefit Bar and noticed a customer having their brows waxed and trying a few products. She didn't flinch , and looked amazing..So I made an appt. The Benefit gal was great. No pain at all and I couldn't believe what a difference it made to my appearance. My face looked polished and my eyes really looked great. Plus, I got a little makeover. I now am a repeat customer, and won't let anyone BUT my Benefit girl touch my brows. That first experience also introduced me to my top favorite make-up brand as well as ending my 15 year search for the best foundation. I love this brand!
---
Apr 3, 2015
Well, that was a mistake.
I don't think I'll ever get my eyebrows waxed ever again. The woman who did the waxing was lovely and sweet (she also tried to sell me a million products, but that's her job, so I can't be upset about that). However, I asked her to retain my brows' thickness and she didn't do that by a long shot. A small chunk of my left eyebrow is actually now missing because she over-trimmed and over-tweezed. She also made the distance between my brows a bit too wide, so I look a bit froggy now. All in all it looks pretty terrible, but I didn't notice till I got home because she drew in the brows so darkly with a brow pencil. So yeah. I'm pretty disappointed and probably won't ever get my brows waxed again. Oh well. Live and learn.
---
Jan 1, 2015
Not impressed
I was very excited to get my brows done by the benefit brow bar as I have seen very good things about it. I researched it a ton before going in to the store and one of the things I noticed was that no appointment was necessary!! I really thought that was great. So I stopped in one day and walked around for a bit without being greeted by anyone. Finally, after about 5 minutes, I went up to the sales associate and told her that I was looking to get my brows waxed. She looked very unhappy to be there and miserable towards everyone. She sort of rolled her eyes at me as if I was a burden and told me that I couldn't get my brows waxed. When I asked why she told me that I needed to make an appointment ahead of time. Which, when I read on the website, you didn't need an appointment. She was very rude and I am highly dissatisfied with my experience. I really wish I had the opportunity to get them waxed but I don't know if I will go back now. :( P.S. I also attached an image of a screenshot of the page where it states no appointment is necessary. Better luck to the rest of you!!
---
Dec 17, 2014
Quick but... lacking in interaction with customer
jean96
Location:
Wellington, New Zealand
During a stopover in KLIA, I spotted a Benefit Cosmetics booth and decided to go for a Brow Wax. Upon asking how long this process would take, I noticed the staff member was already quite cold and unresponsive but I decided to go for it anyway. Even though my brows were tidy when she was finished, I felt that she didn't ask me what shape I wanted enough AND she wasn't very helpful/informative either so I left feeling a bit disappointed..unsure if I will go for it again or not.
---
Nov 6, 2014
Brow Bar at Ulta!
Amazingbrows7
Location:
Richardson, Texas
Heather at Benefit Brow Bar Cosmetics is THE BROW WIZARD! She loves what she does and she saves brows all day long. She is amazing! I had been letting my eyebrows grow for about three months because I went to get them threaded and the lady completely messed them up. She made them uneven and extremely thin! After searching for the best brow place in Dallas I found Heather! My eyebrows are back to how they should be thick and with a form. Heather did such an awesome job!!I will not be going anywhere else from now on. SHE IS MY BROW GIRL! Thank you Heather for rescuing my eyebrows!
---
Oct 21, 2014
Brow Wax
Best brow wax I have ever received. Robert at Macy's of Dadeland is a wonderful aesthetician! I will never trust my brows to anyone but him! I have received SO many compliments on my eyebrows and have recommended all of my friends to him. They all have the same wonderful things to say about him!
---
Oct 2, 2014
Love
Absoluely lvoed the service i recieved! Will be returning for sure.
---
Aug 12, 2014
Left with two different eyebrows
I went to the brow bar after reading all the marketing online and good reviews. I left the brow bar with two eyebrows that are shaped completely differently. I have naturally full, thick eyebrows and all I needed was some neatening up. The aesthetician took away at least half an inch on the outside of my brows, waxed the bottom and top without asking if I was comfortable with having the top done (which every other beautician I've been to has) and left me with brows that are mismatched in shape, size and placement. I'm absolutely devastated and hope she hasn't ruined my brows forever. Stick to trained aestheticians in beauty salons instead of being tempted by Benefit's bright colors and mall convenience. I seriously regret going to the Benefit Brow Bar.
---
Aug 8, 2014
Amazing service
Lou28
Location:
Amsterdam, The Netherlands
Never had such good service during a brow waxing session. I had really wild brows that were way to light to match my hair colour. But thanks to benefit they look perfect now, they're also dyed a amazing dark brown colour that makes my eyes pop. I also had amazing advise about make-up and skincare. And it's a good price for such a treatment.
---
May 28, 2014
Best Eyebrow Wax Ever
MeganNoelle
Location:
Glen Allen, VA, USA
Love that it's:
"perfection"
Best eyebrow wax I have ever received. Staff was helpful and informative. My brows have the best shape for my face. Very pleased.
---
Jan 1, 2014
Great Experience and Love the detail look
Best brow shaping . Erin was awesome . We are a Wedding and Portrait photo studio here in town and looking to send all our bridal clients in for a Brow bar as a bridal gift from us .
---
Dec 31, 2013
Hoola
kris25
Location:
Oceanside, NY, USA
Hoola is the best bronzer on the market! I am very light and have tried so many bronzers from Nars, Chanel, Dior, etc. and this one NEVER looks orange! My favorite thing about this product is that it goes on very light so it is buildable.
---
Brows Play
Brows Reco