WHY WE LOVE IT
Dull skin from daily stress? refined finish facial polish gently exfoliates to reveal skin's natural radiance. Contains natural clay & seaweed extract rich in minerals, nutrients and sugars, known to purify the skin.
Brightens the complexion
Helps minimize the appearance of pores
Gentle formula
DETAILS
HOW TO APPLY
Clean out your pore closet
Spring cleaning doesn't just pertain to old tees and holey socks...your skin appreciates a deeper cleanse on the regular, too! Dirt, pollution, excess oil...yuck! Polish that complexion to perfection. Apply refined finish facial polish after cleansing and gently massage into face, being careful to avoid the eye area. Rinse, then rally! It's time for the big reveal...a fresh, glowing you! Repeat one to two times per week for winning radiance.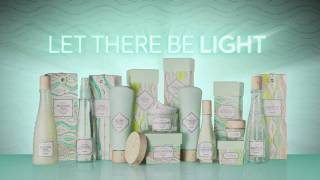 Complete Your Look
super-curling & lifting mascara
a good karma & face powder
Back To Top